Dear Team,
I once more completed a composition, in which I probably use more workarounds than I have normal music written, leading to a lot of weird behavior of course.
In this project I used a lot of additional staves for single players, which lead to some issues with barlines. I will fill this thread with several issues regardin this topic.
The first is the double barline in the beginning of page 2 (rehearsal mark #3) of my excerpt. Please don't mind the engraving issues, it got lost in creating this excerpt.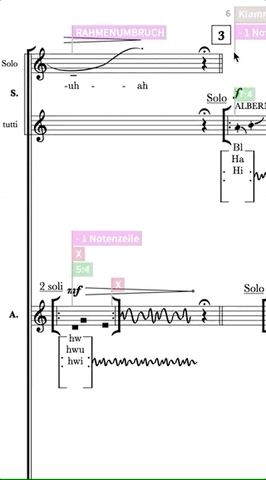 Steps:
See that the Soprano loses one staff and has a nice closing barline
select the "-1 staff" signpost in the tenor voice
nudge it to the left
result: the double barline is not fully pierced by the staff, but the second barline "floats" in nothing.
barline bug.dorico.zip (734 KB)