Hi guys,
I'm new to the forum and pretty much new to digital audio production.
I'm really satisfied with cubase so far but I ran into a problem and just can't find the solution.
I'm using iZotope's BreakTweaker for creating beats. Within the plugin there are 6 tracks for bass, kick, synth sound and whatever. I can record these 6 traces to one vst instrument track in cubase but I want to split them, so I can have 6 tracks for the 6 sounds that BreakTweaker produces.
My problem: I just can't get it to work.
What I've done is:
Create BreakTweaker VST instrument track.
Enable all 6 Aux outputs: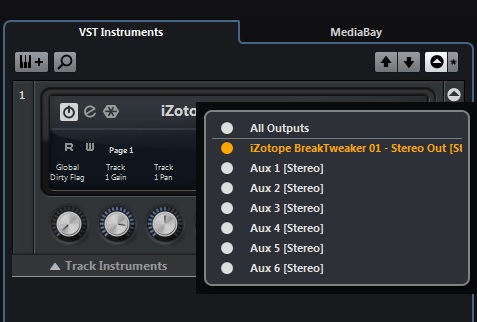 I then see the AUX tracks in the mixer: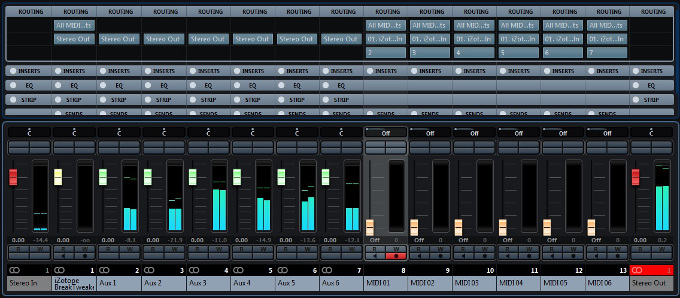 But how do I record these separate tracks?
I tried to send them to several different midi, audio whatever tracks, but nothing seems to work.
I hope you guys can help me out here.
Thanks in advance for the replies!