Here is a short video showing the transport problem with new remote tools.
This is on cubase 12.0.10.
Create a remote that is using key-commands shuttle speed play back. Setup shown in video.
I added a short audio clip. empty. Not really needed.
Play with transport. It work as intended in the new gui components. It matches the intended speed rigth. But the backend in cubase does not do what the gui shows.
Not that the light gray is on while black is off.
Typically it does not move the shuttle at all, while the state info says that the last command is a playback speed.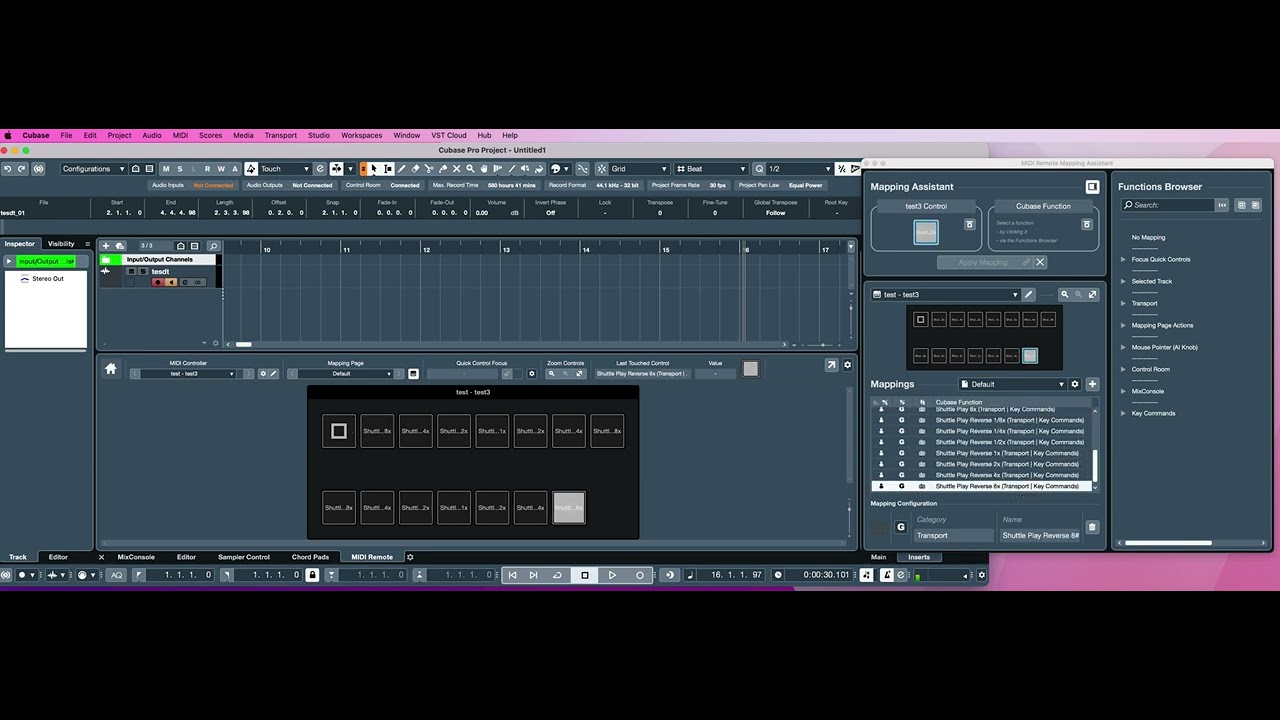 First part of the video shows the mapping, the second part (from 0:34) shows it in action.