In this comparison video clip, the RipX tool does a better job of separating the vocal from a song, than SL8 One.
The video is timestamped to start at the right place of comparison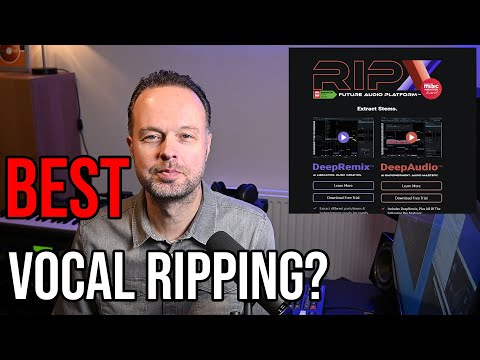 One big thing to note, is how SL8 takes around 20secs to complete its processing, whilst RipX is taking 'minutes' he says… So, a lot more time spent getting to the results. Would this help SL8 somehow (maybe RipX is doing more than one pass on the processing for example)… Anything to do with the version/edition of the Spleeter algorithm being used (purely guessing that there might even be a difference).? Any thoughts.?
I love the convenience of SL, and have experimented with the controls a little, but like in the video am always getting those high-pitched 'whistle' sounds/artifacts sprinkled throughout. Honestly I'm tending to use the tool entirely less and less these days… Would an upgrade to SL8 Pro (having more tools) give chance of better results maybe.?