Hi,
I've ran into a strange problem. I've been working on a film score for the last 2 weeks and all has been smooth sailing. Yesterday I launched the project to make revisions and suddenly the project is absolutely unusable. I'm getting clicks and pops in playback constantly. The audio processing metre is spiking a lot.
I haven't added any additional effects or plugins since last time and the only changes I made were midi note changes etc.
Things I've tried:
I'm using a 1024 buffer size. I've tried higher to no success.
I've tried turning asio guard on and off.
I've tried changing audio drivers
I've tried muting instruments.
I've tried creating a brand new project and copying all the tracks over and have the same issues.
I've ran latencymon which indicated everything is fine.
System specs:
i7 8700k
64gb ddr4 Ram
Nvidia Gtx 970 GPU
samples running from 2 m.2 ssd drives
os runnning from a separate M.2 SSD
I'm out of ideas. I need to complete this project by the end of May and I have no idea how to fix this problem so I am in desperate need of assistance. Any help would be massively appreciated.
Here is a link to a video showcasing my problem: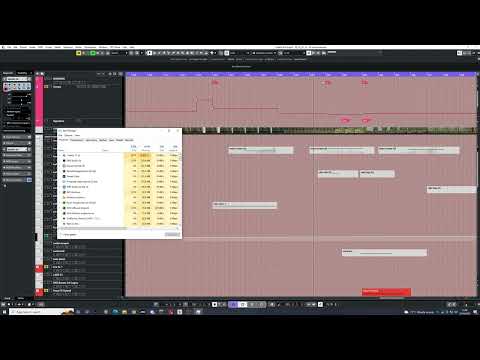 Thank you in advance