I upgraded to 3 pro this morning and have been enjoying testing some of these incredible new features! I have spotted some peculiar behaviour with the auto-condensing (which is staggeringly good on the whole, even at this early stage!) which I can't see mentioned in the release notes.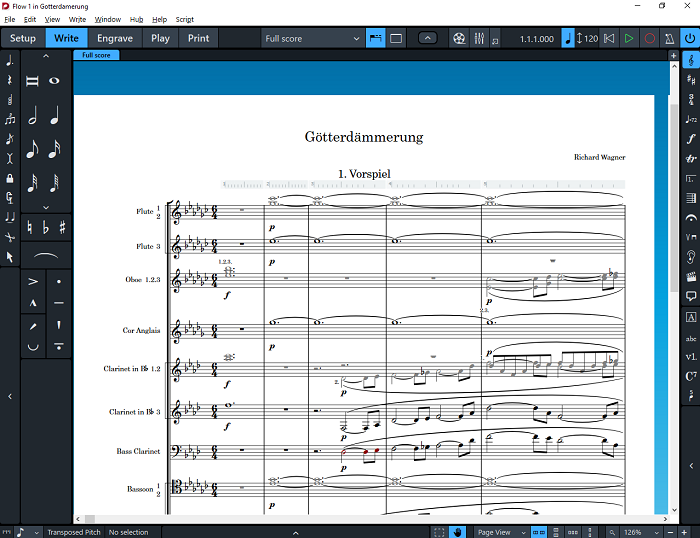 The attached screenshot shows the (quadruple) wind at the beginning of Gotterdammerung. The clarinets have condensed as 1&2 together and 3 on its own stave, even though 1 + 2&3 would make more sense (as 2 and 3 have the same rhythms). I thought I might be able to force it to flip by turning on the pitch crossing limit (and turning it to 0) as 1 and 2 cross a little on this system, but that has no effect.
It's readable as is (with a bit of slur shifting in engrave mode) so i'm not too bothered, but just thought i'd check whether there's anything I've missed. If not, hopefully this example will help the developers improve the condensing algorithm yet further!