Bitwig crashing system is one of the best I think…
I agree, sandboxing plugin(s) is a great idea, as long as it does not introduce too much latency. Cubase / Steinberg should implement something like that, as stability, is number one, on everyone's list. a plugin should never crash your entire project, only a hardware malfunction is an acceptable reason for such event. having said that, 12.0.30, with my current set of plugins, has been very stable for me. I had crashes with 12.0.52. I am sure it was a 3rd part plugin that caused it, but it did crash.
If Steinberg are listening, Cubase 12 PC has crashed on me more times than all the other versions I have owned put together, since Cubase Score in 1992, put together. Some if it is me - ish, it did not like a Mackie control device, so silenced all MIDI randomely (and did not tell me why).
It's not all me, not all this one issue even since resolving this issue -which took months and help from Martin and Steinberg, I am still getting other crashes.
I now keep my task manager on my task bar, just for Cubase purposes. No other program I own crashes. Ignored minor issues accumulate.
Z
Just crashed again! I tried to disable track whislt Cubase was playing. Repro'e in my project, did not repro with new project. 3rd crash in an hour.
I had a lot of problems on win11 with Cubase and Wavelab, I downgraded on win10 and now it's awesome quick, staility and fluidity are became again
I have no issue on windows 11 Pro, latest version, in cubase 12.0.30… according to Scan Pro Audio (UK) windows 11 is better for DSP.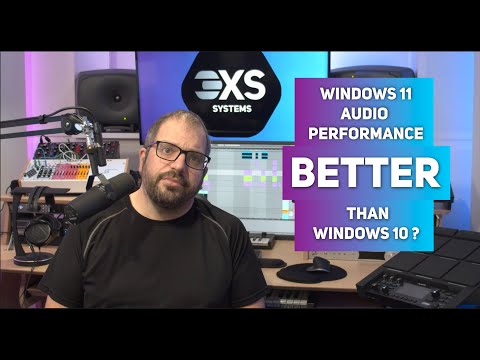 Could you share your setup please ? it seems like maybe it's for Intel i9 and later that it can appear issues ?
Sure My system…
Intel Core i9-10850K Desktop Processor 10 Cores (all cores locked at 4.9Ghz)
ASUS Prime Z490-A ATX Motherboard DDR4 Dual M.2 USB 3.2 Type-C
32GB DDR4 RAM 3000MHZ
1TB VNME for OS and Apps
2 TB NVME for libraries and Cubase projects.
ASUS GTX 1070 – with latest studio drivers
Philips 4K monitor
VST 3 is not on the way out.
i came here to ask if it was ok to move from 12.0.50 to .52 … i have crash and issue with the 0.50 but can live with it, but by reading some people here, i'm afraid now to try lol… is it still the same or there are people who moved to 0.52 and it's ok ? or at east acceptable ? (not worst than 0.50 at least lol). thx !