I mean I can load FX presets, but Stripe presets not.
I had to dowgrade back to 9.5.30. Im getting crackles during playback with my ur22 mkII and channel strip presets aren loading.
This ones (9.5.40) a lemon and it took since may to get it

(9.5.30 has sticky pan handles but still better than crackling)
Something really has to be done with QA and beta testing because this is ridiculous.

this is worst update ever !!! do not update !
I wonder what kind of testing steinberg does before release?
Is this "special" update with bugs to force us buying cubase 10?

just kidding
But, seriously, this update gives more bugs then fixed
I have after translating 9,5,40 audio files in the conductor do not work correctly, does not work synchronization with the project, I want to return to 9,5,30 where to download?
I think what you are showing in the image,
looks like, that this project didn't get saved correctly.
The time you save it, Cubase crash for some reason.
Please check the file size of this file and compare it with a previous save of the same project (different file),
I think you will see that has much less size in MB.
If yes, that will confirm that the xml (save) file,
at the time you save it, didn't complete the save procedure correctly.
Confirmed, Strip Presets Fail to Load…
(with Inserts,Eq's etc, works as expected)
1+
The same here on Mac 10.13.6

Here is how looks like when you want to record something with this update
OMG, That is very bad!
I will definately NOT update for sure!!
Thanks for mentioning!
I finished downloading v9.5.4 but given the issues listed, I will not update at this time. Perhaps we need a v9.5.4.5 to fix the new problems introduced!
Im agree… this 9.5.40, should have an urgent new update maintain! this one is very buggy! and things than was stable before, are now very unstable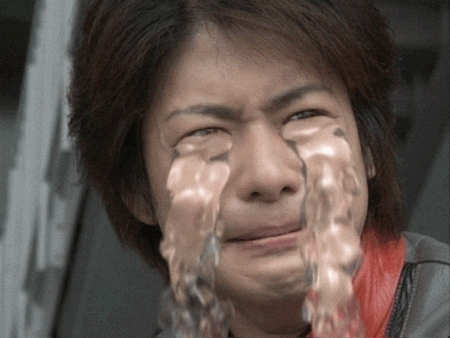 Why exactly THAT version?
Why is it that every update makes it necessary to ask: Should I update? It was the same with 5.30, which is obviously now considered stable.
So: should I update?
/Magnus
Seems theres a lot of bugs in this update, due to all the comments here… do i dare to install??
Hi,
Reported to Steinberg (CAN-18747).
I cannot confirm the recording bug, the recording function here is working as it should,
but still, this showing that there is an incompatibility with some user settings …
Maybe you should create an option of a clean installation when you update a new release…
(without users losing the old settings, and be able to import them again with a filter, so you don't create a mess with your .xml files !)

Steinberg please make an official beta test channel and try to send to some people all the updates before you release it…
Stop destroying your reputation … unless you really enjoy seeing that you unable to make a working release update…
Is not making any sense to see that the build of the update is 20days before the release…
One year after the release of 9.5 … and still is not working as it should!!
Next month you gonna announce version 10…
I am really interested to know what Cubase manager is thinking about all this situation the last years !!
I try everything… I have NEW, very clean backup with acronis … I restore to my clean backup … but 9.5.40 still crash on recording… but not always … when i have mono in bus alone… it works… but with multiple inputs selected it crash … i am not sure… but i dont wont to be beta tester and i dont wont to do their job ! steinberg is not serious and everything is worse about updateing !!!
I am professional … Im not playing with this in my room … i have business , and this crash happened when i have client time , i lost hour of client time to find what is going on …
I just try it….and is working….
I tried to record from 4 different inputs - simultaneously (mono and stereo channels)
I try to record from channels inside the project that goes into a group channel
seems that is working …
did you try it in a different computer? (just in case)
and I hope you have a backup of the previous version that was working…
(best thing is to copy your steinberg folder always before any update)
I don't mean that because is working here should also work to you…
That's why I believe that there is something that Steinberg miss here ….
And for sure I respect and understand your point of view, but you are not alone here,
the most of the people here are professionals and everyone here want this daw to work finally as it should …
And for sure this is not your problem like a client, or my problem, you pay for something you are expecting to work because you have your own clients that they cannot wait …Steinberg or the weather to be sunny…
If you follow the last years of Steinberg updates, you will notice that
this is happening in every release ….
and Steinberg never takes an official responsibility ….
And from the moment that is not doing it,
or you switch in a different daw or you trying to give ideas…
so mayyybeeeee FINALLY someone takes seriously the situation ….
The Idea of beta testing is not new, the most of other daw's working like that,
because they had the experience that not all users using the software in the same way and is better a group of people to do that, and not the programmers.
Programmers thinking with the programmer mind, they have the list of bugs every time and focus on those ones, without checking the rest of the functions if they are really working. (because in most of the cases they don't have time, and maybe now they are working in the new release and already 9.5 is a finished story for them…)
And that is the problem of Steinberg Policy, that they don't force their own beta test team to work as it should …
Users are not like that…
This is the most basic lag of all software companies around the globe….