Under the direction of Dorico, the EastWest Symphonic Choirs sing three verses of the Christmas carol Away in a Manger to Jonathan Spilman's melody Flow Gently, Sweet Afton. All of the verses appear on the same page.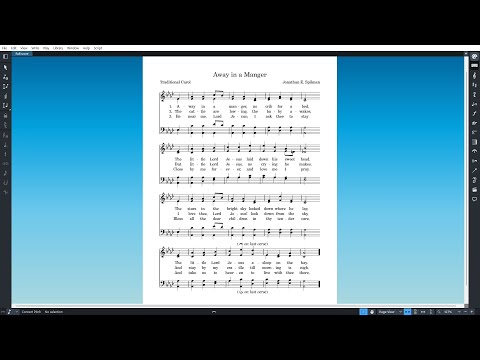 This project posed three interesting challenges:
Getting the playhead to advance more smoothly than it normally does in Dorico 4.
Getting the virtual choir to sing different verses in different passes while hiding the repeat notations.
Getting the tempo to change near the end of the last verse.