Hello,
I want to write a drum part with slash regions and normal notes at the same time. I like very much defining what the kick is doing while leaving space for the drummer for playing free over the rest of the kit. I attached a screenshot of something similar to what I need for the piece I'm working on now. Any help will be very much welcomed.
I'm learning a lot on this video, but I don't find the solution for my particular need: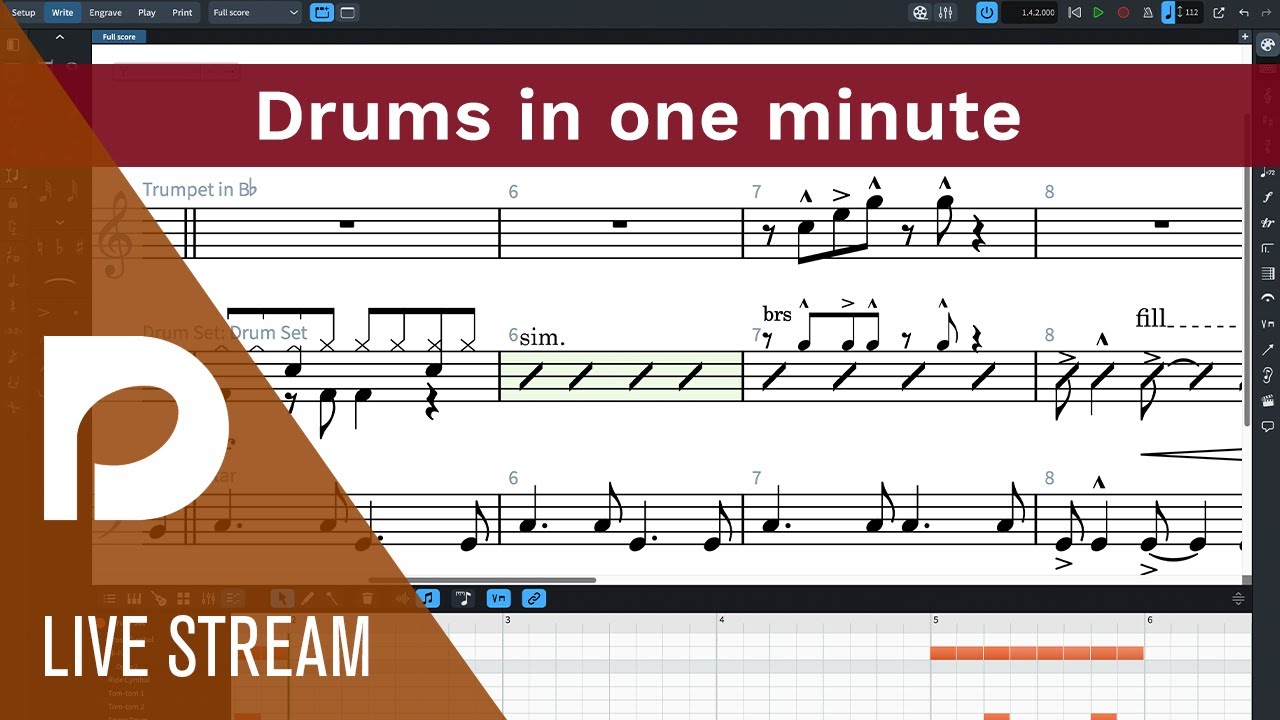 Thank you very much in advance!