This is my first attempt at an expression map for the VSL Synchron Solo Strings Full Library (Violin 1, Viola, Cello 1 only). I've always wanted to access all of the articulations in this extensive instrument but found it difficult in Cubase with dozens of articulations and variants. I prefer working with notation rather than a sequencer and I've long felt that a scoring program would work well for quick mockups by placing glyphs rather than scrolling through expression lanes and drawing controllers. With Dorico's 3.5 update I've been able to get much closer.
Let me say first that one of my goals is to make Dorico conform to the instruments and not the other way around. I've added extensive custom playback techniques so I can access everything from the dynamics swells to the scale runs. A problem I have right now is that saving an instrument as as endpoint doesn't bring back in all the custom playback techniques. So for now if you want to use this then the easiest way is to open it from a Dorico session. It also requires custom presests for the Synchron player which need to be added to you user folder.
To easily give more variety to the performance I have used the new condition rules. The natural is setup with staccato, short and long detaches, and for long notes the sustain with 6 vibrato variations. The legato uses the leg. bow change fast for short notes, leg. bow change slow for med notes, and for long notes the unlooped legato with 3 vibrato variations.
Since there is little control over the placement of the playback techniques I have organized them in other groups. So most of them are in the common folder. Then harmonics/ponticello/tasto in Wind. Glissando/Sul/grace notes in Brass. Scale runs in Unpitched percussion, and attack times-dynamics in Pitched percussion. I've know its confusing but I'm open to suggestions on how to organize something like this within the current version.
There is a PDF which hopefully explains how I've approached this expression maps. Dynamics are biggest struggle. The controller values don't seem to be consistent between markings, i.e. mp and mf have a big jump were as mf and f have almost no change. So usually I put in dynamics that work for what I hear and not how a live player would play it.
Hoping the next version of Dorico will continue on this path and add more conditions and a way to organize custom playback techniques.
There is a link to a mockup I made of the first movement of Ravel's string quartet in F. It is done with all playback techniques and no drawn controller information, however there is extensive use of the tempo track.
This is a work in progress and I hope it can be made much easier to use in the future.
Mark Petersen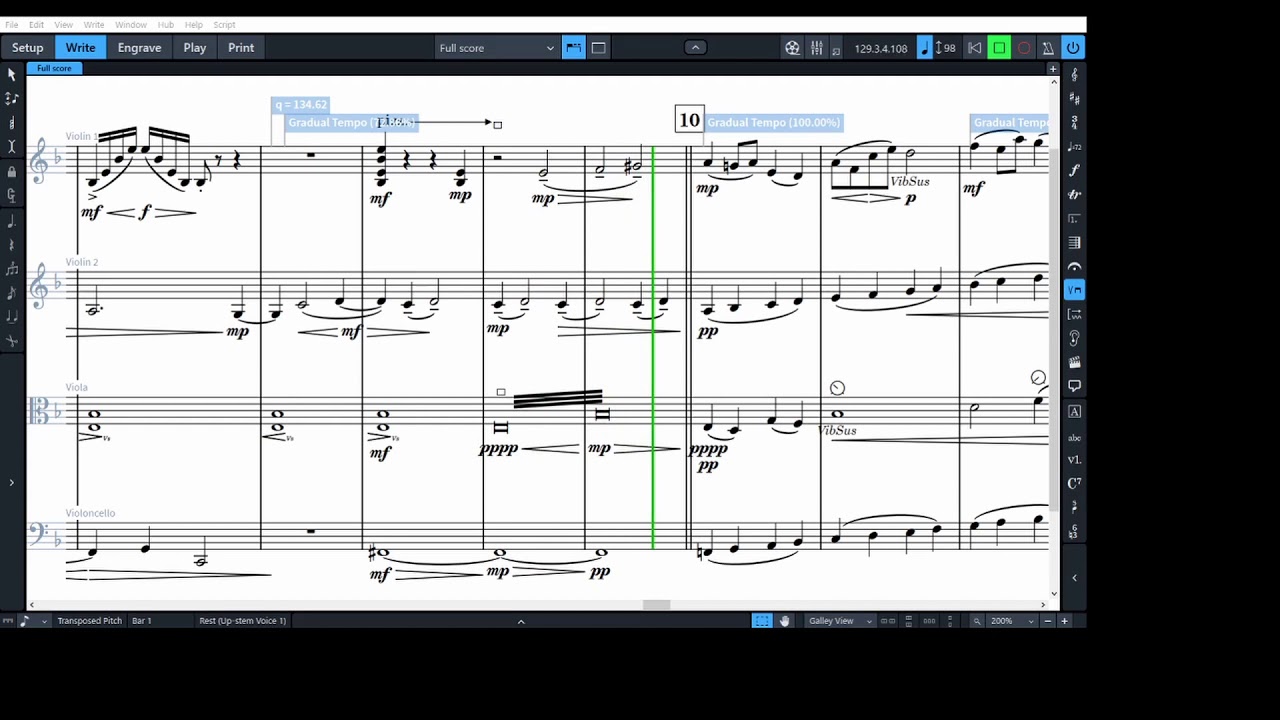 SyncSoloStrings DORICO EM V1.rar (900 KB)