CC7 is typically used for 'channel volume' in the general MIDI specification. It is possible to use this method of dynamic control in your expression maps too, though I personally do not advise it unless you know you will be exporting a MIDI file that will be played by an instrument that does not support CC11 expression volume.
If you want to MIX via MIDI events (I.E. to control the built in mixer of a plugin or MIDI Device), as opposed to adjusting the levels of the actual audio matrix, you can do this through Dorico's Mixer by engaging the "MIDI" tab in the upper left hand corner.
When active, the vertical volume slider(s) should send CC7. The pan slider(s) should send CC10.
So, if I activate the MIDI tab in Dorico: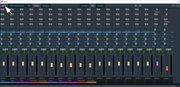 Instead of working with the internal audio stream for the channel directly at the host level, it will automate the built in mixer of ARIA at client level.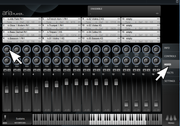 I'm not aware of the Dorcio mixer sending chorus and reverb adjustment events (CC91-94). But you can do that in the Play tab via CC lanes form Dorico 2 forward.
If you have Dorico 2 or later, One can also draw CC7 events into CC lanes from Dorico's "Play" tab/mode.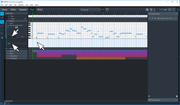 I have not yet exported a Dorico project to MIDI to see if these Mixer CC7 values get inserted into such a MIDI rendering, but they do stick with the Dorico project itself, and they do transmit into whatever plugin, or external MIDI port/instrument a mixer channel is directed.
As for inserting hair-pin dynamics in Cubase. I agree that out of the box, Dorico is much better set up to work with traditional scoring/notation; however, Cubase Pro can be taught to be one heck of a nice composer station that is fast/easy to use. It's not so obvious though, and it does need to be 'learned' and ultimately 'personalized' into a workflow you like.
If you have Cubase Pro… Its score mode should have a way to build in automatic translation for terraced, as well as gradual (hair pin) dynamic changes, plus for making interpretive settings for articulations and other marks. I'm not sure about Artist, and I doubt Elements or AI can do it at all, but Pro and Nuendo do have the ability to create expressionmaps that are somewhat similar to the ones Dorico uses. Fire me a PM, or start up a thread over in the CuBase Pro forum if you'd like to discuss those possibilities further.