Just received this in my inbox.




SpectraLayers Pro overview:

SpectraLayers is an extraordinary audio editing platform that features unprecedented sound shaping capabilities combined with a truly unique workflow. Explore audio data on a multidimensional spectral display. Unmix audio files into discrete component layers using a variety of smart editing tools. Process extracted layers individually in an unlimited number of ways. SpectraLayers is an essential application for engineers, sound designers, audio-for-video editors, archivists, and professionals who demand the deepest audio analysis tools. SpectraLayers brings today's most advanced editing tools to an eminently affordable and approachable platform—available for both Mac and PC.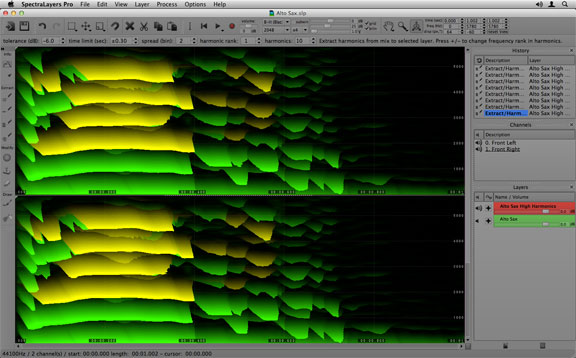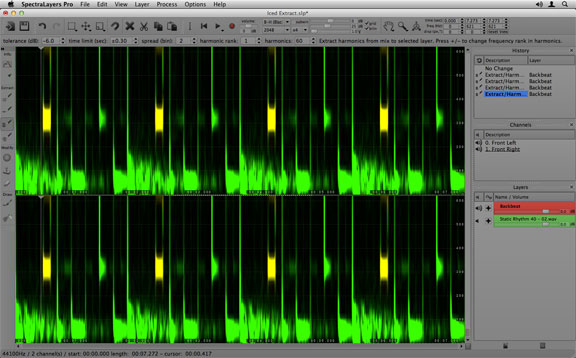 This new program looks incredible. Check it out here:
http://www.sonycreativesoftware.com/spectralayerspro