The problem: Every time I switch tracks, the panning on the newly selected track drifts two ticks to the left, and the volume fader decreases an ever-increasing amount, starting at 0.19 and growing. This occurs when I switch to any of the following types of tracks: instrument, audio, fx, and the stereo out. MIDI tracks are not affected in any way.
I have included a YouTube screen capture (20 seconds long) so you can see exactly what I am talking about.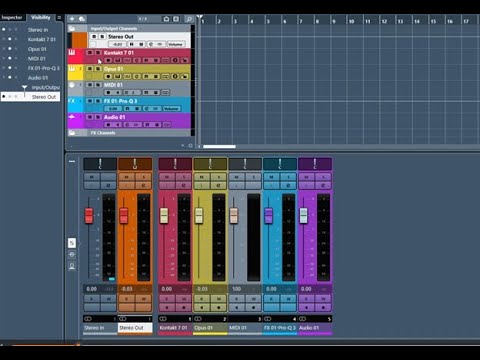 This was an empty Cubase session starting from scratch.
I was on Cubase 11 Pro, fully updated, and I tested this on Cubase 12 elements. The problem vanished! So, I just upgraded today to Cubase 12 Pro, and the problem has sadly continued. When I switch back to Cubase 12 Elements, the problem vanishes. Now, Cubase 12 PRO imported all my preferences, as it does each time I upgrade Cubase. Cubase 12 Elements didn't copy over any of my preferences.
The details of my system are as follows:
Cubase 11 PRO (fully upgraded, version 11.0.41 Build 448
and Cubase 12 PRO (uploaded today) version 12.0.70 Build 464
Windows 10, version 22H2, fully updated
This has been going on for about 2 weeks. One other thing that has happened in the last two weeks is my soft e-licenser has been disabled and I now get an error message that pops up every time I open Cubase 11 PRO (doesn't open on Cubase 12 PRO.) Not sure if that has anything to do with it - just trying to figure this out.
Thank you for your help!