Fixed with Studio One 3.0.2 update!
Broken again with Studio One 3.1.0 update!
Not sure if I should report it to Steinberg or PreSonus. So I'll put an issue report on both company forums.
Issue: The Halion 5 (VST3 x64) GUI is not rebuild properly within the VST frame after closing it.
Reproducible steps:
Load Halion 5 to Instrument track
Close Instrument editor containing Halion 5 GUI
Open Instrument editor containing Halion 5 GUI
Result: GUI is partially build, the Instrument editor window is the size of the actual GUI
Expected result: GUI is entirely build within the Instrument editor at the right size
Close instrument editor containing Halion 5 GUI again
Open Instrument editor containing Halion 5 GUI
Result: Instument editor frame is clipped across the partially build GUI
Additional information: This issue has always been there in Studio One 2 & 3 with Halion 4 & 5. Like I said, I don't know if it's an issue that should be addressed to Steinberg or PreSonus. It was (maybe unintentionally) fixed with update Studio One 3.0.2. But returned again with Studio One update 3.1.0.
Video
Video of the behavior
Tested with Windows 7 x64, Studio One version 3.1.0 (default settings), Halion 5.1.1.60
Just in case someone is running into the same issue as I do. It has to do with the VST3 version of Halion 5 in combination with Studio One. The VST2 version is just fine. Unfortunately the VST2.4 version does not pick up settings created with the VST3 version in a project.
This issue with the VST3 version of Halion 5 is still standing in Studio One 3.2.
Maybe a Steinberg representative could a least chime in here and tell me where and how to get support to solve it.
Echo…Echo…Echo…cho…cho…o…o…o…o…o…o…
Ah… Stein Berg is German for heap of stones.
Stupid me, thinking it will answer back when you talk to it.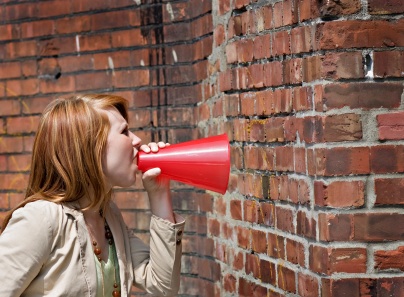 Mumbling to himself Remarkable the VST3 versions of GA4, Halion Sonic 2 and other VST3's don't have this issue. Maybe it's a special feature of this State-of-the-art sampler and sound creation system tailored to the demands of professionals. Hmmmm… I wonder…
Same problem still. Damn. Great product but it seems as if it's abandonware at this point.
Since it seems the people developing Halion are not using electronic communication devices to communicate, these directions might help to find a solution (it will cost approximately 12 minutes to follow these).
Get in car
Take Frankenstraße to Nordkanalstraße (550 m)
Head southwest on Frankenstraße toward Hammerbrookstraße (270 m)
Turn right onto Hammerbrookstraße (250 m)
Take B75, Mühlendamm, Oberaltenallee, Hamburger Str. and Barmbeker Markt to Bramfelder Str. (5.1 km)
Turn right onto Nordkanalstraße (350 m)
Use the left 2 lanes to turn left at the 1st cross street onto Anckelmannspl./B75
Continue to follow B75 (900 m)
Continue straight onto Mühlendamm (550 m)
Continue onto Kuhmühle (230 m)
Continue onto Schürbeker Str. (290 m)
Continue onto Schürbeker Bogen (180 m)
Schürbeker Bogen turns left and becomes Lerchenfeld/B5 (38 m)
Use the right 2 lanes to turn right onto Oberaltenallee (140 m)
Continue straight to stay on Oberaltenallee (650 m)
Continue onto Hamburger Str. (600 m)
Continue straight onto Barmbeker Markt (450 m)
Continue onto Bramfelder Str. (100 m)
Keep right to continue on Bramfelder Brücke/Bramfelder Str.
Continue to follow Bramfelder Str. (650 m)
Get out of car
Walk in building
Communicate with humans in building
Awesome idea Niles, but you forgot the part about suggesting that they also hold off on using LSD during development of their software, and recommending using it for recreational purposes only.

I'm afraid we are the only ones tripping here Orbit-50

A response from a Steinberg representative within 6 hours in the Halion 5 forum. This an absolute, unique and exceptional moment! It's so beautiful I could cry a little. I'm so glad I was part of this amazing moment we thought did not exist. We should tell the world about this tremendous breakthrough in communication. There's hope!
Maybe the threat title of this threat was wrong all that time and simply should be: Halion not loading. And we maybe would receive a response within 12.787 hours.
Or better yet, a thread titled, "Halion 5 Ate My Children Please Help".

…or 'my dawg ate my Halion'.

Status update: We have been in touch with the Studio One team, reported the problem and they will have a look at it. I will let you know as soon as we get more feedback from Barmbek.
Slightly off topic, but I thought it might be helpful to point out that Plogue Bidule has this same display problem when using the VST3 version of Halion 5.
Other windows opened from H5 behave as expected. The first default window only draws about 800X600 pixels of the Main UI. My current work around is to just have an 800X600 opening frame for Bidue, and if I need larger windows open them from there.
Since there is some action on this thread via Steinberg engineers, I hope they will consider forwarding information on how to fix it to: http://www.plogue.com/company/contact/
On a quick testrun I noticed Reaper has the same issue too. So it seems Studio One is not the only host where this happens.