Hi:)
Here is my vision for mediabay: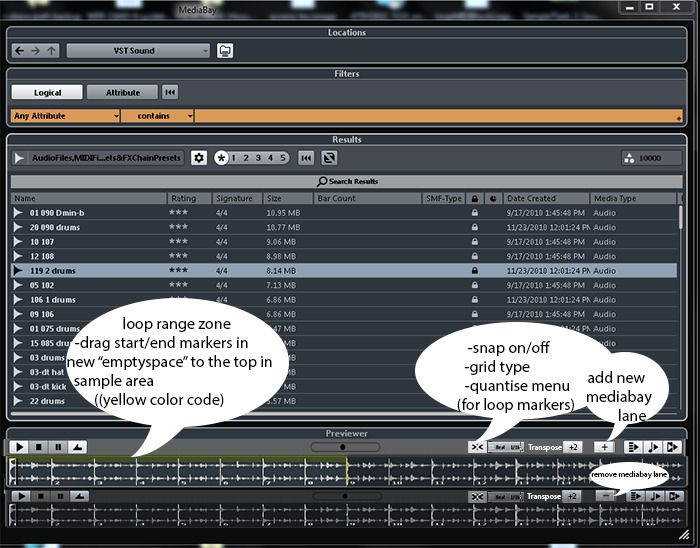 Mediabay lanes - a "+" symbol to add a new lane which will appear as the first lane. All other lanes get pushed down . The currently active/selected lane looks normal while the others are smaller and greyed out a bit
. All lanes besides the top lane have a "-" symbol to remove them with
Loop range zone- the area that is not in the loop is greyed out a bit
loop zone dragable by click/hold/drag edges of yellow area which appears when the cursor is in the area (it is . yellow just for the pic)
Snap on/off. - comes with grid type and quantise menu next to it so you can set the loop zone nicely
Transpose. - transpose.