I'm engraving a passage that's in octaves. The composer's been extremely specific about the enharmonic spellings he wants, as this writing is modal. For example, given there are lots of F#s knocking around, he wants every F natural to be spelt as an E#.
I thought I'd reduce my workload in terms of manual respelling, by typing the passage once, fixing the accidentals, then copying and pasting and using octave shift to move octaves, but I've found this happens: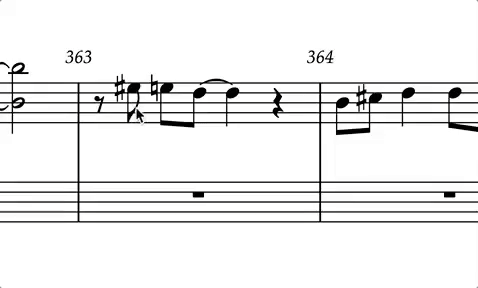 For clarity's sake, here are the steps in the GIF:
Select notes
Copy
Hit Q to turn on chord input
Paste
Shift octave using Cmd-Alt-Up/Down.
As it happens, I tried selecting the original E# and shifting that up/down an octave and the behaviour is exactly the same - I end up with an F natural.
Short of using Write>Transpose (which is a) slower and b) doesn't currently do octaves down) is there a way that manually-adjusted enharmonic spellings could be retained, please?