We really are like children in Christmas Eve.
Let's hope you've all been good little boys and girls, and you get a (belated) visit from Father Christmas, and not from Krampus.
Are you lowering expectations?

The difference is see, Santa can be bought off, just go to Amazon and he'll pay a visit the next day. But Daniel can't be bought!!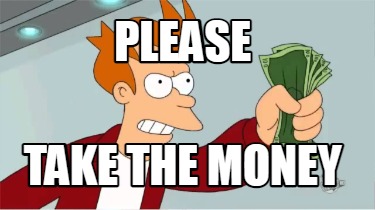 I think what you are implying is that if we've been good, we'll Dorico 4; if not we'll still get Dorico 4, but it will only run if powered by a lump of coal.
I prefer belsnickel.
You were obviously duped with that image. I have it on pretty good authority that this is the true image of Dorico 4 Krampus/Belsnickel edition:
I see the error now. Obviously, we are about to receive unprecedented upgrades!
@David_Maddux: Hah - that's good! If you are half as good at Dorico as you are with (insert name of photo editing program) then you, sir, are a master!
Gads. This screenshot is from a very early Macintosh. I don't even recognize the program.
I think I saw this on a great article on scoring notation programs on Scoring Notes (Benwiggy ? Yes !)
Great article
Concertware is the program's name.
Really fascinating article. I started with Professional Composer on a 1MB Mac in '84. (ONE! MEGA! BYTE!) I remember orchestra players laughing me to scorn at recording sessions because of the quality of the dot-matrix-printed parts I was asking them to decipher. My how times have changed in 38 years!!
I started with that too !
Didn't we think we were The Most Advanced Composer/Arrangers Ever because of that little setup!?
Oh my gosh. I just found a site where you can download Professional Composer 2.0 and run it on a utility that emulates an early Mac.
I have GOT to try this out. Notation Nostalgia!!
And… Cocorico ! It's a French site !