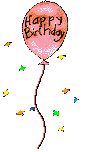 Have a great day

Have a good one ol' man

.
Cheers,
Mauri.
Awwww cheers

I might indulge in an extra lake of wine tonight then

Yup! Have a good one! Cheers!

Congratulations!

Couln't find a piccie with a rockwool cake …

ended up spilling it in my computer keyboard. All cleaned out now . phew



Happy birthday!
You probably don't know who I am, but I know you from what I've read on here and in the previous incarnation of the forum.

Happy birthday Paul.
Oooops…


Good one to, you Mr. Woodlock!!

Happy birthday random dude who happens to post a lot here

Have a Happy! What is that – 51 if I recall? You're young
Happy Belated Birthday Paul!!!

Happy REALLY belated birthday!

Happy happy… so did you get a new avatar for your birthday yet?


Happy Birthday and many, many more old man.

Yep! Happy Birthday Paul