I am using Cubase 10.5 on Windows 10.
My controller is a Komplete Kontrol S61 connected over USB 3.
My audio interface is a Focusrite Scarlett 2i2 connected over USB 3.
I have inserted a VST Instrument - a VSL Synchron Piano - into Cubase. Recording straight into this track OR into a MIDI track set to the appropriate channel results in the notes appearing earlier than played in the editor, as compared with the Steinberg click track.
I have seen several old threads (from 2012 and 2015, for example) discussing various combinations of settings such as ASIO Latency Compensation, buffers, use of different system timestamps, etc. I've adjusted what seems like every checkbox and every numerical value every which way, yet this still occurs.
Are there later threads on this subject? This old youtube video is exactly what I'm experiencing. All I'm finding are dead threads or closed ones, claiming it was a resolved bug.
Note: not my video. There also seems to be confusion re: "gradual" drift versus a constant offset. It's a constant offset in my case, as seen in 1:09 in this person's video.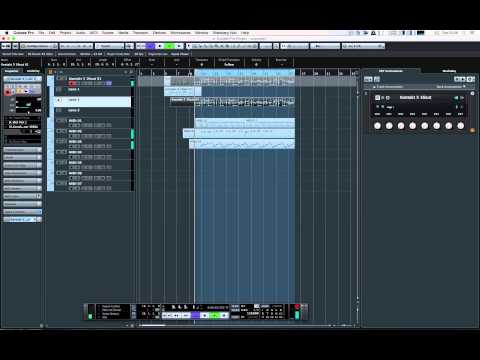 Thank you. I'm at wits end.