Such an amazing creative force with a wonderful musical legacy left for us all to enjoy! RIP David Bowie!
I was hoping 2016 would be a better year than the last. Not a brilliant start, that's for sure.
For some us approaching older age, this is a grim reminder of how we are here for just a very short time. The crowd which created the music of our lives is beginning to thin.
RIP David & Ziggy
https://en.wikipedia.org/wiki/David_Bowie
Yes, my past is slowly disappearing but it is not really so slow any longer. RIP David Bowie



Thankfully we have his legacy, the music will live on.

He was an amazing artist. RIP

A great artist and a huge influence not only in music, but on art itself.
Farewell.
RIP Ziggy. This is such a terrible loss

A fantastic artist. An icon.
No doubt now in heavens high.
Planet Earth is blue…indeed.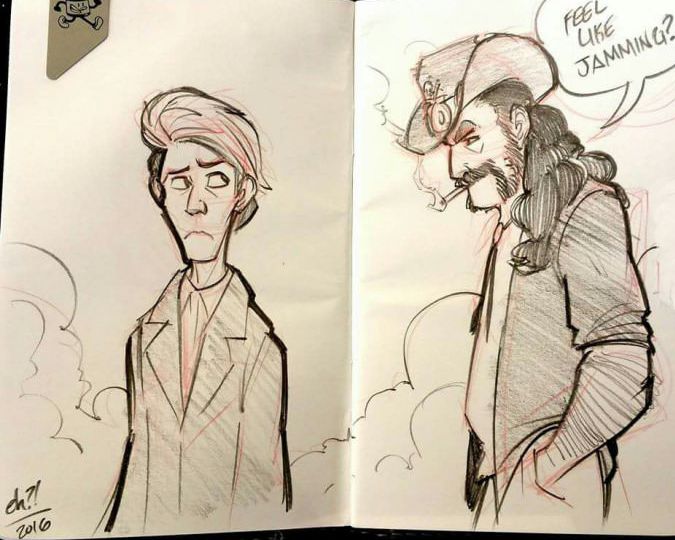 kinder in the zoo have grown up and so he left this labyrinth and went from station to station…
Guess we can all be heroes now…
Enjoy your journey!

such a inspiration to us all .
Listened to Blackstar a few times on Spotify, it's an amazing album…
I saw him in Rotterdam during the Serious Moonlight tour in 1983… great concert!
RIP David…

R.I.P. David.
He took an active hand on the tiller of his becoming, his being, and, with his Lazarus video, his departing.
Like, his train was leaving the station but before it disappeared, he reached out the window and waved.
That makes a difference.
Thank you for that as well as for everything else, David.