Hey folks, I'm having a few issues with the Score Editor, please refer to the following video/timestamps: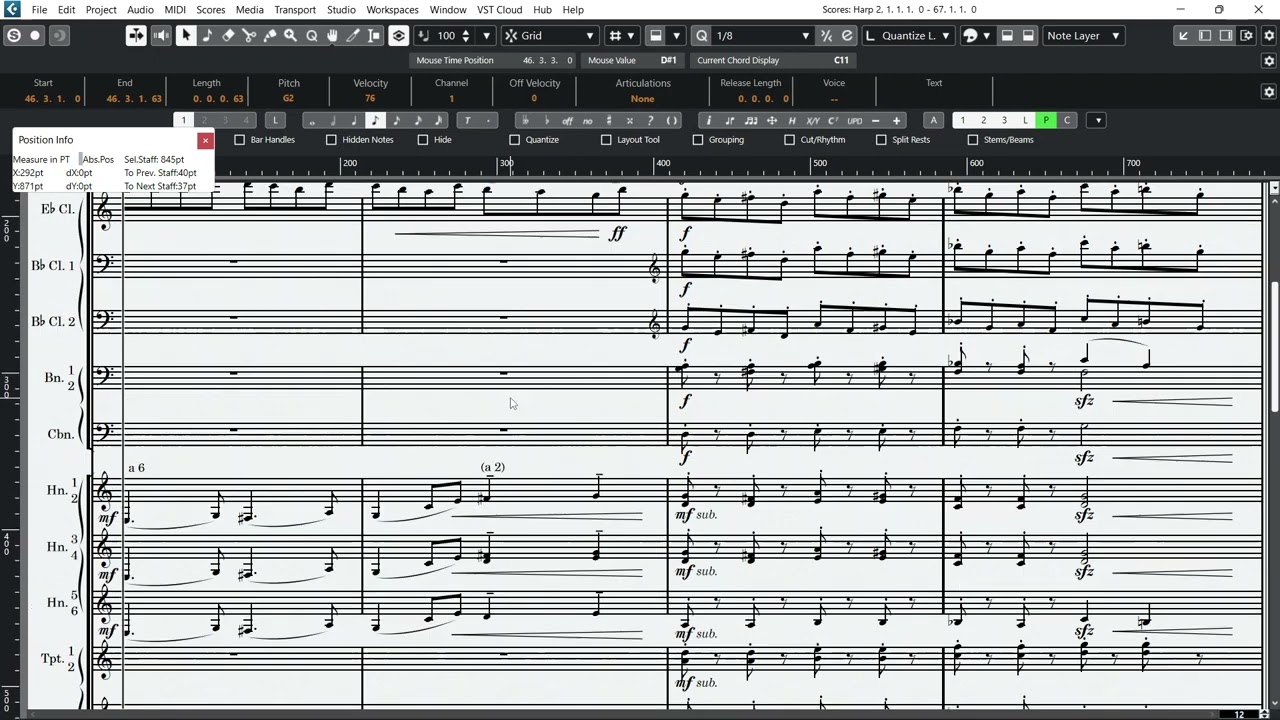 0:00 how can I have bars 2 and 4 NOT stretch due to the 32nd notes in the harp staff? I changed the notes type from Normal to Graphic, which fixed the spacing, but it seems not possible to group graphic notes. Any workarounds? I would prefer to not change the original notation.

0:09 when I open/close the side zones, the score jumps to the top. Any way of preventing this behavior other than having the zones always visible?

0:26 the screen shakes a lot when I have auto-scroll enabled. It feels like Cubase is unable to keep vertical focus, depending on which staff I have selected, causing heavy eye strain.
Thanks in advance, always appreciate your time and help!