I'm using Cubase 7.0.3 on Windows 8. 64 Bit of course. It is necessary for me to use a few 32bit Plugins. Softsynths to be exact. I think that the third party "JBridge" is much better than Cubase's in built vst-bridge when using 32 bit plugs in a 64 bit environment.
This is what my performance meter looks like using JBridge and 15 instances of Imposcar2 synths…
Now, this is what the performance meter looks like using Steinbergs built in Vst-bridge…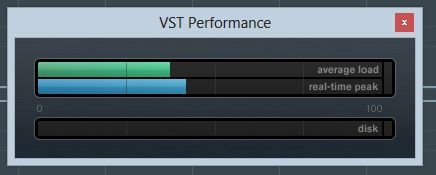 The difference in performance is shocking. So I'm asking myself, why is JBridge not just incorporated into Cubase? The Author of JBridge licenses it to software developers so why are we stuck with Steinberg's inferior bit bridge?