What no letterman intergrated/ no gaffa holder useless device for events

The R.A.T. does frighten me sometimes. It glides like a Ouija board.

Also, it's kinda like holding a bat mobile in your hand.
(all kidding aside, it's actually really comfortable. there are no protruding angles where it connects to your hand. and, it's easy to grip for the whole "lift to re-position" thing.)
I'd suggest the Logitech G700 (another gaming mouse).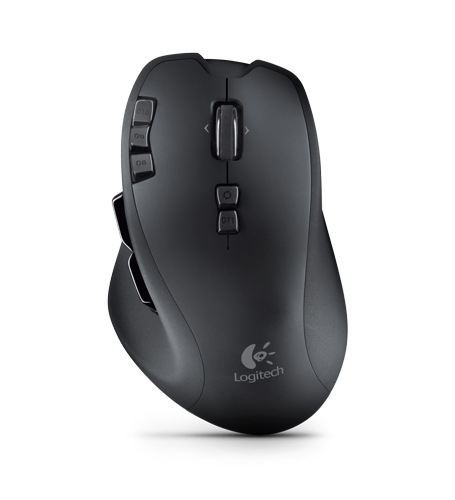 Ergonomic, variable DPI settings on board, horizontal scroll, click or freewheel vertical scrolling, and LOTS of customizable buttons (8, other than left, right, and middle button).
Can also be used wired or wireless.
Though it is a bit on the pricey side (~$100).
Question for any Cubase users using a gaming mouse: what key commands/macros do you have assigned to the buttons?
No more wireless mouses for me; I tried the Logitech M510, and it sometimes took a half second or so to react to a movement, especially after having left it for a while. Unuseable for me.
Still using an old Wacom Pen tablet, works great for me. Very ergonomic imo.
Thanks for your suggestions guys. Since posting this thread, I have managed to fix my problem by downloading an app called MagicPrefs. It allows you to fully customise the Magic Mouse, including the scroll area. My problem was that touching the edges of the Magic Mouse caused scrolling. Now I have made it so scrolling only happens when I touch the middle part of the mouse. I feel a lot better using the Magic Mouse now. As for those other mice suggested, I'm sure they are great. But for now I think I will continue to use the Magic Mouse.
I checked those Cyborg mice out, the 3, 5 7 and 9. I use a Logitech Trackball and like it fine but these look interesting. Using a gamer's mouse, hm, interesting.
Here's what I don't understand about its operation, sorry if this is a stupid question. With my trackball I just roll the pointer to where I want to go, up, down, diagonally, etc. How does the Cybog perform these moves? The thumb wheel seems to only go sideways. And then what about the firing of projectiles? Do you program this button to do something special in Cubase, or just not use it?
Hey, serious questions.
Yep Gamers' mice can be pretty handy, particularly the changeable resolution for very fine editing in VA or using hit points if you want to get in that tight…
I have an old cyborg and a logitechmx revolution wireless mouse that have been really good over the years…
May have to check out a trackball myself now the arthritis has gotten into my hands.
Another vote for the Logitech Trackball but I use the corded one.
Stealth, with my R.A.T. 9, I have the upper-left, side, thumb button "zoom to locators" in Cubase, the lower-left, side, thumb button triggers "zoom preset 1" which I have set to showing the first zoom level that shows sequential bar number (i.e., 32, 33, 34) without skipping a number (a good "normalized" zoom scale, I find). This has the effect of "resetting" the zoom after I've finished with the "zoom to locators" view. That sideways, metal, thumb scroll (which has nice feeling detents as you roll it – just the right amount of resistance for each detent) is set to "G" (zoom out) when rolling to the left and "H" (zoom in) when rolling to the right. A single roll from left-to-right (or right-to-left) with the thumb generates about 5 or 6 detents (5 or 6 "G's" or "H's") which has a nice, smooth, controllable zoom in/out effect.
It's pretty sweet. It's actually changed my workflow in such a way that I would really miss not having this particular mouse – the ability to so fluidly zoom into the details of automation events and then "get back" so effortlessly.
Cheers.
Nice

I'm convinced… I think I'm going to invest in a gaming mouse.

Interesting… With that MagicPrefs app I was talking about, I'm able to assign multi-touch gestures to keyboard shortcuts and have that configuration only apply itself when in Cubase. I'm thinking two finger swipe up to zoom selected and two finger swipe down to zoom full. Thanks for that idea Jalcide!