Is there a clip gain tool in Cubasis?
I'm looking for the classic clip gain capability for audio, not midi.
Hi @dovjgoldman,
Thanks for your message.
So far, Cubais does not offer a clip gain control.
Please let me have an example about what you want to achieve, to let you know about a possible workflow.
Best,
Lars
Hi Lars,
If I import audio into my template, in order to gain-stage it properly, I need to visually set the track so the audio occupies about 50% of the audio space.
This is the Billy Decker method of gain staging audio.
If I'm recording myself I use a channel strip to set the pre-gain.
Thanks,
Dov
Hi @dovjgoldman,
Maybe I've answered to quickly.
Please check the audio event handles, which allow to easily create fade ins and outs, as well as changing the overall event or clip volume.
Does this help?
Best,
Lars
Hi Lars,
I tried splitting out a small clip of a quite Piano passage (from a beautiful Scarlatti Sonata I'm learning).
The top middle event handle slides up and down with no effect on the waveform in the clip.
Am I missing something?
Thanks,
Dov
The online documentation shows how the top handle changes the volume in Cubase.
It seems this function isn't available in Cubasis.
Hi @dovjgoldman,
The waveform will not be updated in real-time, as it is the case with Cubase.
However you can make your way around it, using track freeze.
You may give our "Getting started with Cubasis" tutorial a check, to learn more about the generic workflow of the app: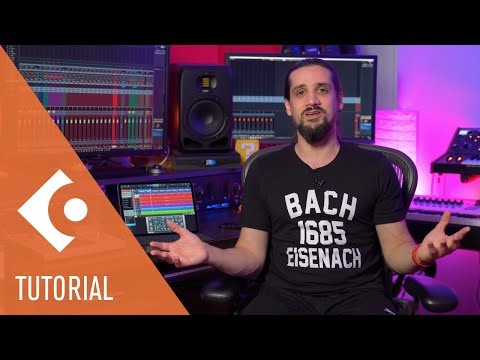 There are lots of additional tutorials available in our channel.
Hope that helps.
Best,
Lars