Hi People!
I've done some various searching on this but haven't really come up with any simple answers so I thought because this forum has pretty consistent traffic I'd annoy everyone here again!
I've been working on a short film which at the moment looks like it will be a fairly minimum orchestration with some piano, a string section and maybe a few small percussion tracks and a synth or two.
I really like to see what I'm composing and as the piano is likely to be performed i am really comfortable with notating everything in Dorico. It's also great to be able to orchestrate the strings on the page as well.
We're it becomes a little bit cumbersome is when i want to quickly add a patch or two from EWQL Stormdrum 2 or just load up a synth etc. I'm thinking it would be great if i could feed the midi from D4 into Cubase 12 via the IAC and then I wouldn't have to mess with undefined percussion instruments and make maps in Dorico when I just want to grab a percussion or synth patch and keep scoring. I guess a rewire of sorts.
I'm sure people would say just export the midi and finish it off in the DAW but i guess this idea of best of both worlds is at least worth trying or seeing if anyone here has successfully done this recently. There was a tut on Youtube where someone was controlling Virtual Drumline in Sibelius here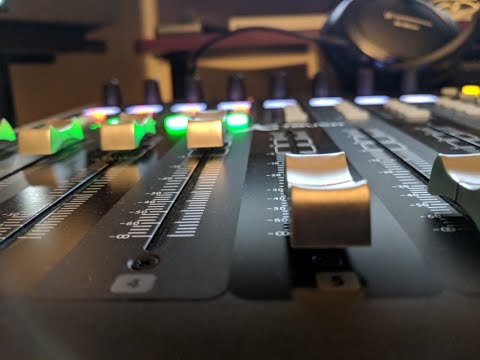 This would be a neat for a small composing setup and save me heaps of time. Even if i didn't have to sync video it would be great for demos. I'm running most of my stuff with VEPro 7 which may complicate things but I'm kind of hoping that it's just a matter of sending the MIDI in the right places.
It is still a bit frustrating how i cannot just create a custom instrument in Dorico just to punch in some percussion notes from a EWQL or Kontakt library. I tried to create a Large Bodhran instrument and it didn't go very well. I love Dorico though! Just think it would be a real time saver to have the ability to create a quick custom instrument and assign it a midi channel or something similar. I could then just sort out the mapping etc, later.
Be interested if anyone has tried this. I probably wouldn't do it for a full orchestral score though i guess. But you never know! Look forward to hearing from any programming gurus who have some wisdom on this one. Haven't got huge amounts of time but would definitely give it a go. Cheers and all the best, Simon.