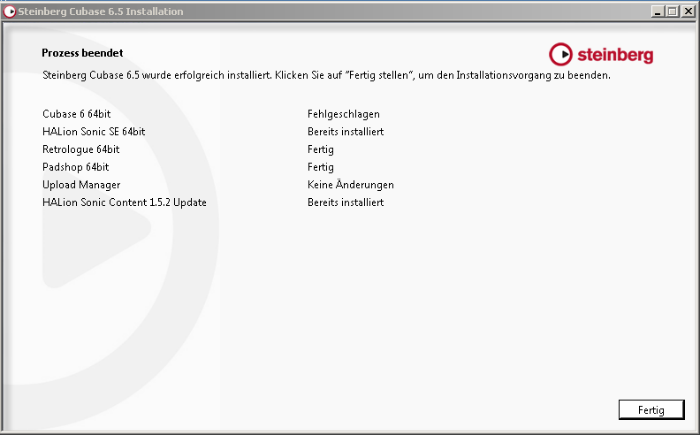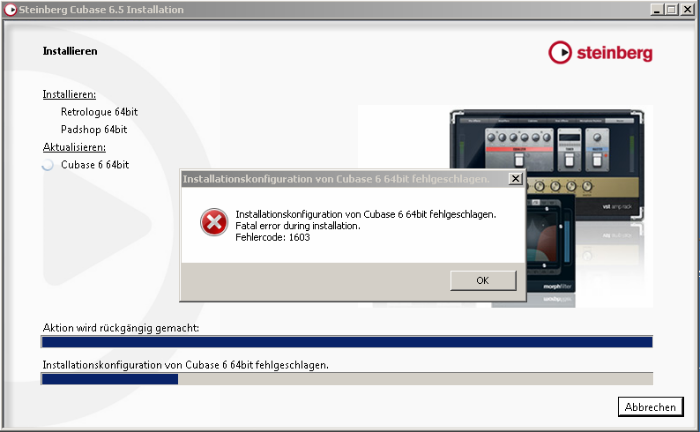 pls help…
thx =)


edit: Seems that Cubase could not uninstall the old version…- this led to the update not properly installing.
Solution: download Fix it from here: http://support.microsoft.com/mats/Program_Install_and_Uninstall/
-if your DAW is not online (like mine) get the Advanced-Download to run on a different or disconnected computer which is located under the Run Now Button.
-Run Fix it from your internet computer - Save to a folder on your mem stick…
-Plugin your mem stick to your DAW and run the Launch Fix it.exe
-Select Install or Upgrade software or hardware
-Scroll down to * Fix Problems with programs that can't be installed or uninstalled* - then click Run Now
-Select the *(Recommended) option (mine is in german so I am not typing the whole line- Something like recognize problems and automatically correct)
-Select Uninstalling
-Select Cubase from the list
-Press Next.
—The old Cubase will now be uninstalled.—
-Install Cubase again from the DVD- (this takes only a few minutes as all the other data (synths etc)is still on your pc)
-Cubase is installed again.
-Apply the 6.5 Update.
-SUCCESS!!!
p.s. - You dont need to reinstall the elicenser again if you already have the newest version.- just hit cancel and the installer will carry on to Cubase.
Have fun in the music!! =))