I simply wish to do what is being done on this video.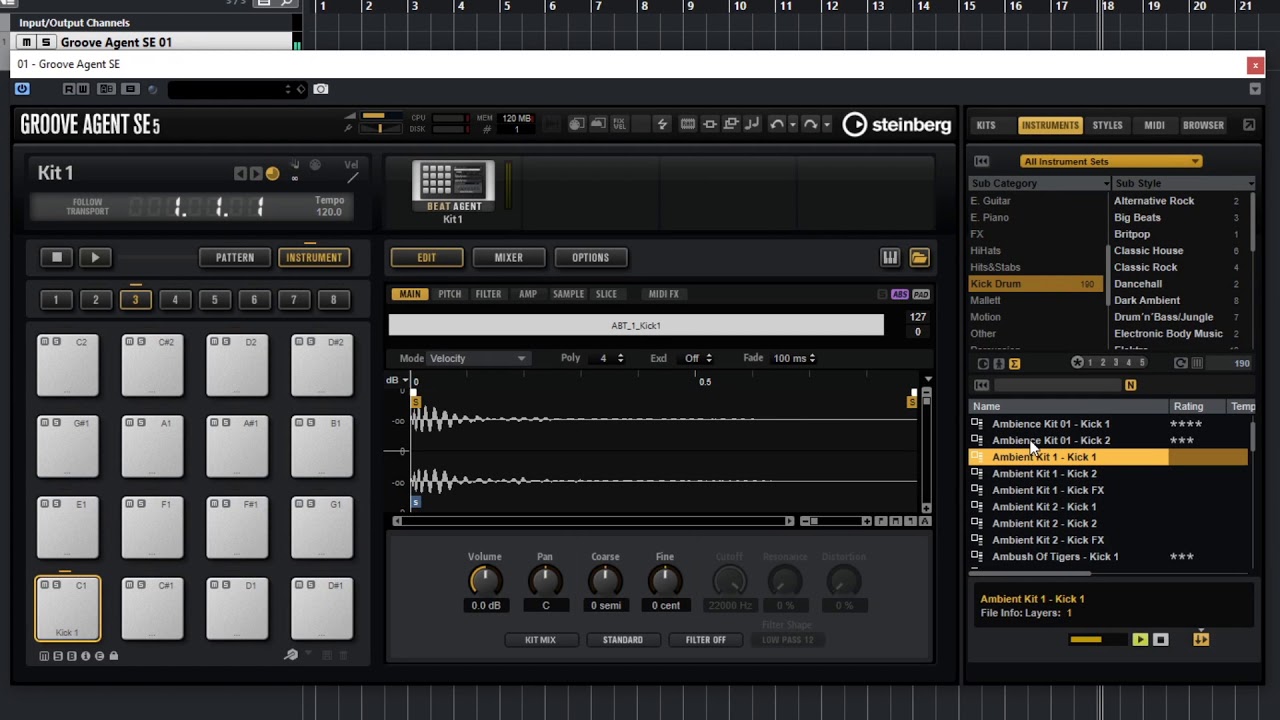 populate drum instrument lists with choice of individual drum samples. such as
kick drum.snares,etc, then audition drum samples ,then drag drum samples onto pad in order to save a custom kit
However i cannot get the instrument drop down list to fill with sampled drums sounds.
I have tried the rescan disc button in groove agent,still no individual instruments populate or show in drop down menu.
Do i need to do something in media bay in order to get all the individual sampled drum sounds to show up in Groove Agent.
It would be really nice to get an answer to this,thankyou

Above image is from the above video set up which is working
The image below is from my Groove Agent SE 5 Set Up which is not working.