This video will show what's going on better than I can possibly explain it.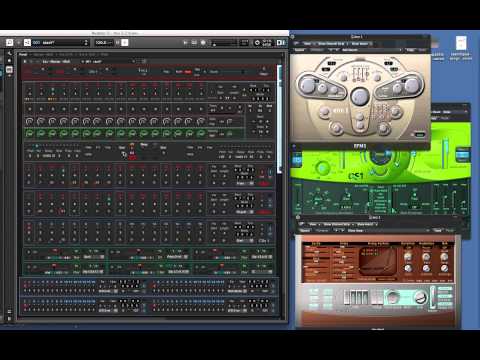 TLDW (too long didn't watch) - Essentially he's got a sequencer loaded into Reaktor and he's got the sequencer outputs going to 3 separate vsts outside of Reaktor. He's doing this in Logic and doesn't explain how the synths have to be setup other than they each have to be on different channels. If you listen, each sequencer pattern (main, P1 and P2) is being routed to each of the different vsts.
How do I do this in Cubase? I don't even know where to begin.
Thanks.
PS - Most amazing sequencer I've ever seen in my life.