Hi all,
Can someone explain why Dorico is deleting the notes on beat 3 in this gif?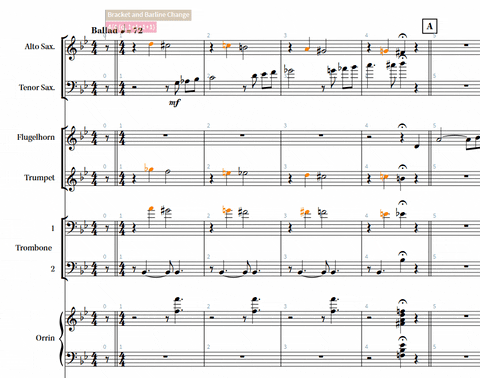 I decided I wanted to hear what this figure would sound like on the & of 1 instead of 2. If I select a single note and Alt-arrow back it moves it without any note deletions as expected. I figured it would be fastest to select everything I wanted moved, Alt-arrow back, then Alt-Shift-arrow forward to make it a dotted quarter. I was surprised that Dorico deleted the note on beat 3 in the previous bar when I used Alt-arrow with mass selected notes. There is a rest for the note to move into, so I'm not sure why the notes on beat 3 would need to be modified in any way.
I'm assuming this is a conceptual misunderstanding on my part rather than a bug, but anytime Dorico is deleting notes unexpectedly I really want to understand what is going on. I'm not sure why it doesn't delete them for a single instance but does on a mass edit. Can anyone help explain what's happening here and how to anticipate this in the future? Thanks!