Hey everyone,
With over three decades of mixing experience and hundreds of millions of listens to my mixes, I'm still learning. A few years back, I faced a personal crisis that slowed down my work pace significantly. Health issues and chronic insomnia took their toll.
In a highly competitive field like ours, the ultimate measure of success is relevance - being able to resonate with audiences much younger than yourself. This means striking the right balance between time, cost, and quality, with the latter being crucial regardless of how much or little you charge.
Today, platforms like Spotify, Tidal, and Apple Music are the ultimate judges. Your track might play right after an Ed Sheeran hit and just before a Bruno Mars number. It doesn't matter if the competition has the luxury of high-profile mixers like Serban Ghenea, top-notch producers, or state-of-the-art studios - your song needs to stand its ground.
After my recovery, I've been experimenting with ways to speed up my process. Insights from Manny Marroquin, like 'listen more and think less,' have already improved my workflow. But my latest trial is mixing a song in one hour without prior listening.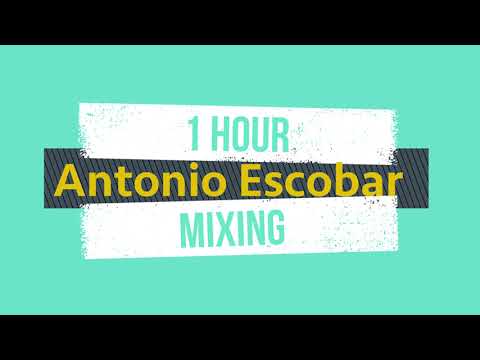 The results from these one-hour mixes are intriguing: they may not be as polished, but they're just as competitive. I make better decisions, take more risks, use fewer plugins, and rely on creativity to feel the song more deeply. This has positively impacted my daily work, producing mixes I'm truly proud of.
The song in the video was the second I mixed this way, having never heard it before except for a snippet of the chorus from Mike Senior's website. I found the original sound somewhat dull, making it a perfect canvas for this experiment.
Will I mix everything in an hour from now on? Not likely. I still enjoy refining certain aspects, and I believe revisiting and tweaking details improves the end result. But speeding up the process and relying more on feeling rather than overthinking has been invigorating.
Check out the artist, the original multitrack, and my one-hour mix through the links below:.
The artist website: https://marcellason.com/
The tracks: The 'Mixing Secrets' Free Multitrack Download Library
Mike Senior's mix: https://previews.cambridge-mt.com/UpsideDown_Full_Preview.mp3
My mix: ME-Upside Down-MIX-25-1 HOUR MIX.wav
My website: https://antonioescobar.es