Some music splits tuplets across the bar (see pictures).


Will this (eventually) be possible in Dorico? I can't even think of suitable work arounds for this sort of thing in existing scoring programs.
Also on irrational metres (i.e. 4/5, 2/6), I hope it is possible to choose one of a few options for how they display.
No tuplet bracket:

Broken tuplet bracket:

Full tuplet bracket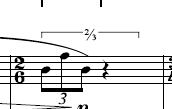 And maybe this?: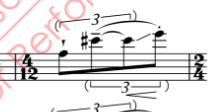 The first three pictures are from the Tom Ades Piano Quintet: http://scorelibrary.fabermusic.com/Piano-Quintet-20600.aspx
Features independent tempo cross-cued by other parts, multiple irrational metres (some split across systems and pages!): I hope some day this sort of thing is possible in Dorico.
Love the program from what I've seen so far…