Hi,
I have some troubles getting a very simple eight note triplet-fill on drums done in Dorico 3.1.10.1032
The uploaded Screenshot shows what I want to create (3 triplets on snare, 3 triplets on Tom1, and so on)
If I use my MIDI-Keyboard for note entry I get a weird note-chaos when trying to write Tom 1 = e'' on the Keyboard.
My second attempt was to enter one bar of triplets just on the snare drum and move the note heads to the right position with MAC keys "option"+"cursor up/down". This doesn't work either.
Could anyone please help me what I am doing wrong?
Thanks in advance,
Patrick
I made a Screen-Capture for demonstration: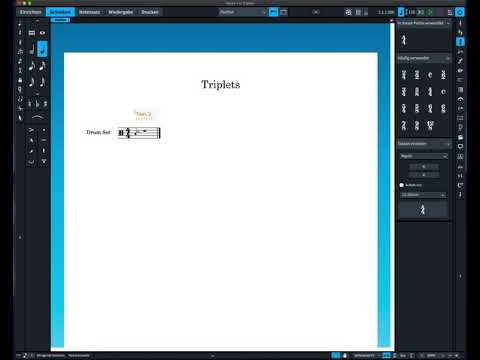 This is what I am trying to write: