Not sure if it's ok to create a new topic, but the situation is slightly different
In my case, the Get HD Files button after a while simply ceases to be active (dimmed) and im see "0 HD files". But sometimes (!) Restarting N11 or deleting and recreate the Performer rec track.
There is also an strange situation with the fact that having only one microphone input on a remote sound card, I always have a Performer rec track in a stereo format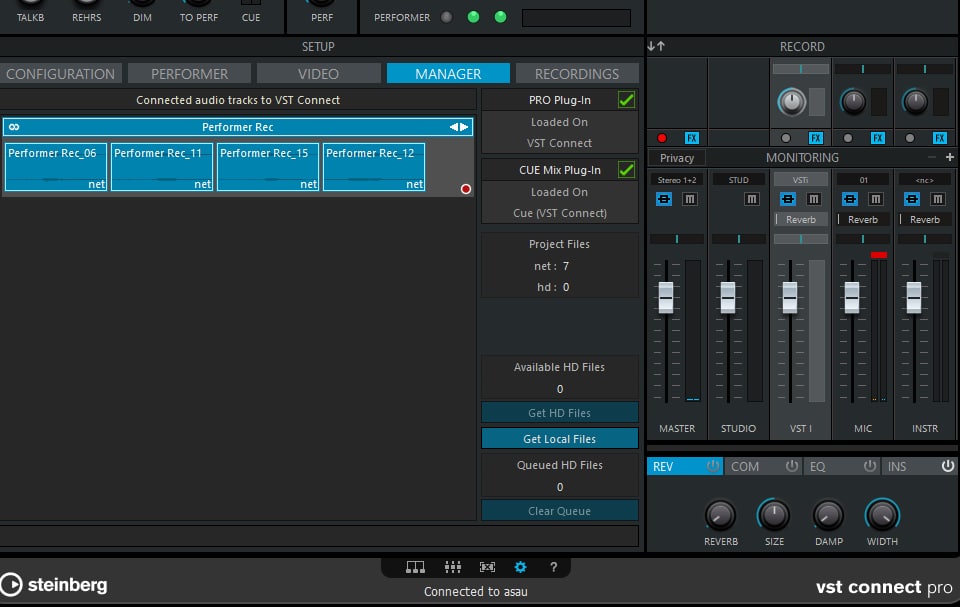 PS
I would like to understand in what quality files are written there "net" format?
And can I be sure that all session files are saved locally on a remote PC with a Performer and in which folder should I look for them?