Here is a performance of the begining of the 2nd Symphony using VSL synchron-ized libraries with VSL expression maps.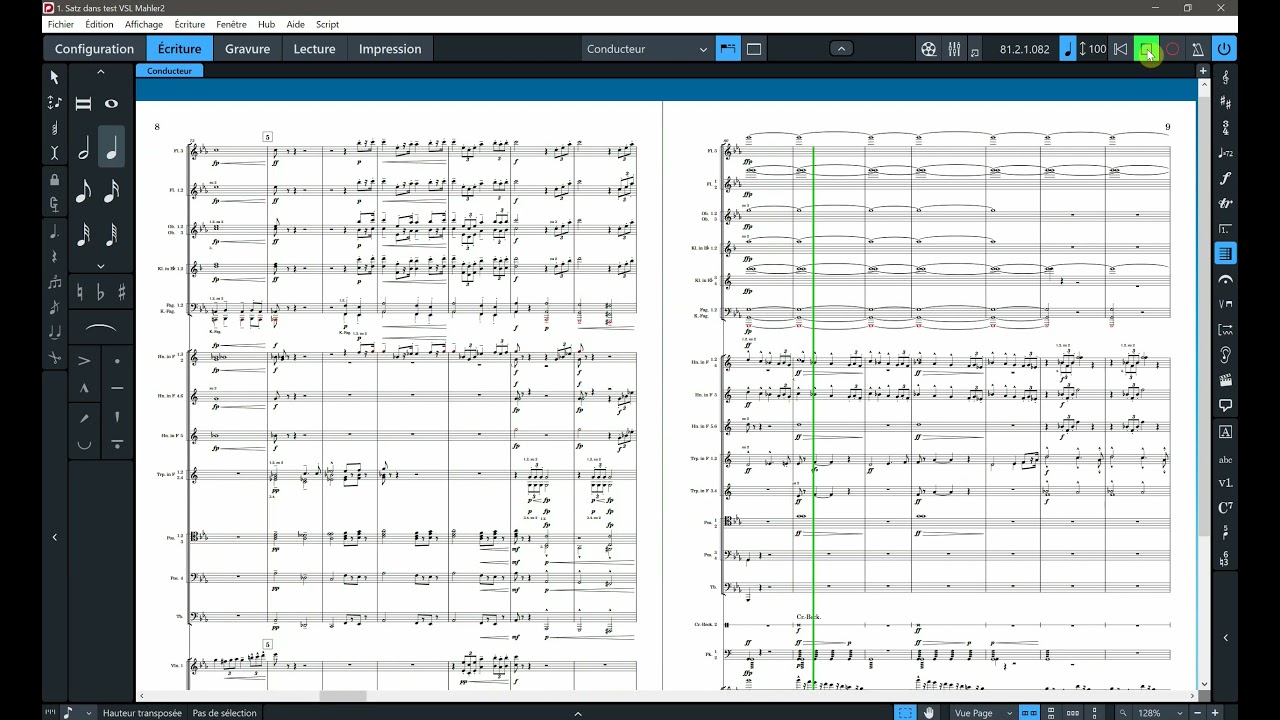 I hope you enjoy it.
My experience with this library is quite good.
But there are also several inconveniences.
My feedback .
What I like
many instruments and articulations, with ready to use expression maps
beautifull sounds, espacially for flûtes, clarinets, Horns and strings
the synchron player is very powerfull and allows to modify every details of the instrument.
the builtin convolution reverb with presets wich allows to set the distance of each instrument
What can be better
VSL synchron-ized is sold as a "ready out of the box" library for Dorico, with well balanced presets. It is not so simple because Dorico overrides the default expression values (CC11) of VSL. The default playback is not well balanced and you have to do your own mix.
I really hope this will be fixed in a next version.

I experienced difficulties to balance Trumpets with seeme always too weak or too far. Even with the brass dimension pack, it has been necessary to set the maxmium values for volumes.
I also experienced inconstancies for trumpets patches with short note detaché wich is too loud.

for decent results, vel XF must be activated. But there is no global parameter for that in synchron player. You have to do for each instrument

I need a very strong configuration to work wih a full orchestra with vel XF and convolution reverb. My brand new i7 i7-1165G7 @ 2.80GHz with 16Gb ram is at its full capacity.

in play mode, ajusting dynamics is sometimes slow and painfull. I had also difficulties to change the dynamic for fp
Any other feedback from Doricians working with VSL synchron-ized SE ?