things that showed there :
dialogue based ( silence detection )
new ADR system improvements?
sonarwork-like headphone match
improved dolby atmos system?
+30 features for post-production … i don't know if this is +30 including newly added features from cubase12.
"Nuendo 12 Preview Streamed Event"
6 April 2022 at 1730 CEST.
Anything to help with dialog for post is very much appreciated… but will they finally have ripple editing? I still have to use Reaper to save time for good ripple editing, and I'd rather just stay inside Nuendo for everything if possible. It's frustrating that we still don't have a good ripple editing feature after all these years.
In any case, looking forward to the full feature list. I already updated to Cubase 12, and it's very good IMO, and despite the licensing server overload during launch, the new licensing is indeed good. Crossing fingers Nuendo 12 will be an equally good progression and worth my upgrade fee too.
But please… ripple editing. Please. For the love of the DAW gods and all that is holy in the audio universe. Ripple editing.
At the moment I am sick and at home. So I use the time to clean up and sort out (old disc too). And what did I find today?

Nuendo installation CD from 2001 (v1.5.2). This showed me how often in the past I had to wait for a Nuendo release after the Cubase update
We are old, aren't we. 8-| … but it gets worse: I stumbled across Cubase's 1.0 (pre-VST!) LPT-dongle for Windows recently. !!arghh!!
Ha, I still have these dongles in my cable case. 3 pieces put together. Maybe someday we can auction them off on ebay and get good money for them… like the first iPhone

I threw out my Cubase 2.x installation disc and manuals just a few months ago. That was a real eye opener for me.
Lol. My Cubase SX disk is headed to the landfill as of two weeks ago!
Do you not think that Cubase users are playing the part of public beta testing and then Nuendo is tweaked so it's relatively stable on with no major annoyances?
We have another WK Audio ID here. You are welcome to come and admire the support. The full functionality can only be reached up to N7. In N11 almost nothing works anymore, no banking of the channels, no plug-ins open etc.
Greetings Michael
Well, I would be REALLY INTERESTED in hearing/reading more details about this!
The thing is that Steinberg has supported the WK Audio stuff as good, and as long, as they could.
However, Steinberg never owned the WK technology which was patented to WK Audio. So the eprom programming within the units itself is completely closed off from Steinberg. When WK audio went bankrupt that technology just vaporated. So the big difference is that WK Audio does have internal DCP, which is unaccesible to Steinberg. Nuage has little to no internal DSP, and that technology is also owned by Steinberg/Yamaha.
Fredo
That is absolutely correct. But one should no longer take WK Audio as an example for eternal hardware support. Nuendo users could buy one used and then have a rude awakening. Steinberg never gave up on WK, but unfortunately WK had to give up. As of now: WK Audio can be used up to N7!
The WK controllers were great devices!
And all developed by 1Person! (Lotty Maria Wergin)
Greetings Michael
I connected our old WK Audio ID Mix and saw what worked. It works well. Plugin editing doesn't work at all in N11 but works fine in N5.5.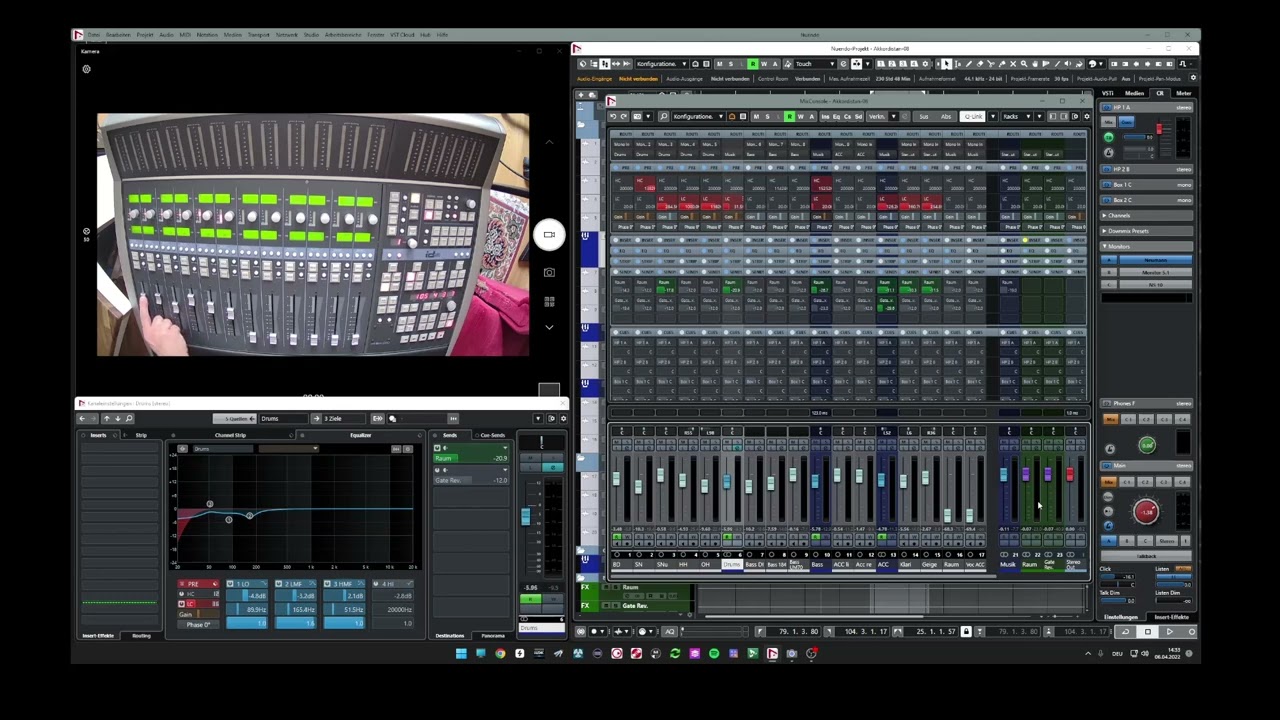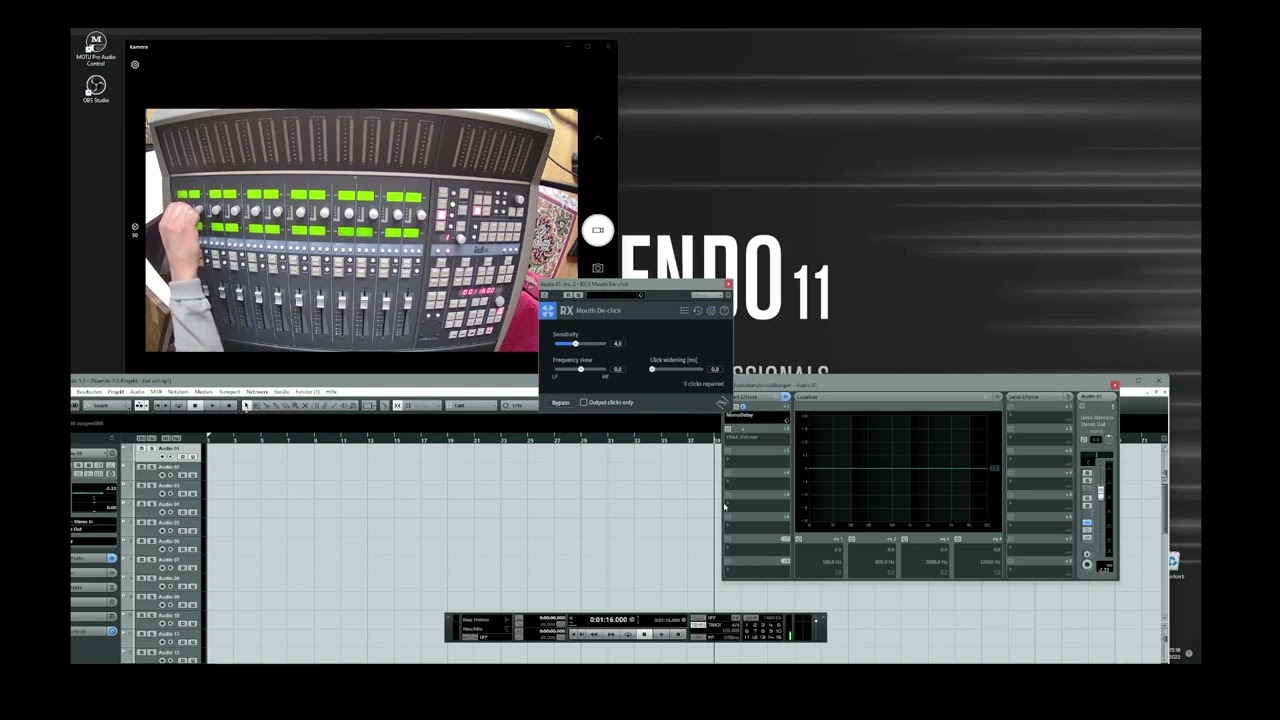 For those who are interested… have fun !
Michael
Hey Fredo, how did you get your Nuage to respond to N12? The manager is all green, but nothing connects. A bit baffled at the moment.
I honestly have no idea.
No matter which version of Nuendo I launch, it always connects to Nuage.
Fredo